Swimming Lessons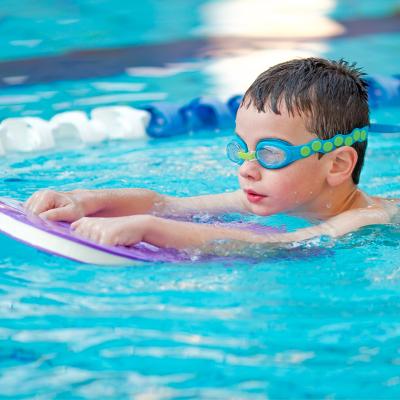 If you're looking to learn to swim or just improve and develop your stroke technique, then come to DG1. We offer swimming lessons for both children and adults alike in our 20m training pool.
Children
For children we deliver the hugely popular Scottish Swimming Learn to Swim programme. This is for all abilities, from complete beginner to competent swimmer and lessons are delivered in a group setting. Your child could progress onto to be a future competitive swimmer - or if this is not for them, then we offer water safety or general swim fitness classes too.
Join our Learn to Swim lessons and for just £23.20 a month, you get all of this:
Follow the best practice Scottish Swimming pathway
45 guaranteed swimming lessons per annum
40 minute swimming lesson each week
Easy direct debit payment scheme spread across 12 months
No re-enrolment, just continuous progressions
Seamless pathway through the scheme staying at the same day & time as you progress
Enrolled child gets free public swimming across any of our region's 6 swimming pools
Accompanying adult of child swim scheme member gets a 50% reduction on public swimming
Babies and Toddlers - birth to 3 years
For younger children, we will be running a weekly Swim-a-Song session in our Training Pool. Swim a Song is an alternative and fun session for introducing adults with babies or very young children to the exciting world of aquatics. This session is suitable for children from birth to 3 years old. DG1 Swim-a-Song is a drop-in session, however booking is advisable as spaces are limited. One of our teaching staff will be on hand to give any help and advice you may require.
Disability Swimming Lessons
Included in our swimming tuition programme are swimming lessons for children with additional needs. Our experienced swimming teachers can introduce your child to the water, help build water confidence or improve stroke technique. Contact us to discuss how we can start your child off on their swimming journey.
Adults
Our adult swimming lessons are for any ability of swimmer - whether you're a non-swimmer or looking to improve your swimming technique, our qualified swimming teachers will help you achieve your goal.
How to book
Don't delay, enquire about our swimming lessons today - our swimming teaching team can't wait to meet you!