Club Youth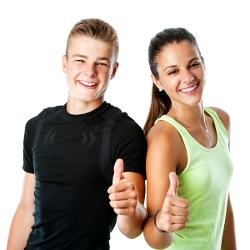 A Club Youth membership is more than a standard gym membership, it's your first step onto the fitness journey to lead you to greatness!

For just £19.00 a month, you get unlimited access to all of this from the age of 14:
Train across 7 of regions' state-of-the-art gyms featuring the latest cardio and fitness equipment.
Swim in any one of our regions' 6 swimming pools at our public & family swims
Progress with one-on-one gym induction and personalised training plans dedicated for the younger adult
Range of dedicated fitness classes specialising in achieving the fitness goals for the younger adult
Court hire is included so you can play sports with friends across any of our 5 large games halls
That's right, all of this good stuff, as often as you like for less than the price of a gaming app!

Club Youth Membership offers first class facilities across 7 centres in the heart of your community, with the region's largest team of trained staff on-hand to inspire you towards achieving your fitness goals.

Whether you're training for competition or getting active with friends, these are your gyms, your pools, your activities - use them how you like, as often as you like. We're just a smiling face to greet you and guide you along the way.