Club Active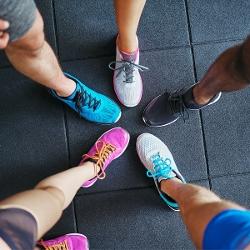 A Club Active membership is a fantastic way for targeted individuals to get the most help on beginning their fitness journey. The Club Active membership is open to any customers qualifying under the Easy Access scheme criteria to access all the same facilities and services as our main Club members at a discounted price. Active members can access all of these fabulous services:
Memberships are available from age 16
For just £13.30 a month, you get unlimited access to all of this:
Train across 7 state-of-the-art gyms featuring the latest cardio and fitness equipment
Swim in any one of our 6 swimming pools
Twist, shout, dance and workout in over 150 weekly, instructor-led fitness classes, graded by intensity to suit your ability and aspirations
Progress with one-on-one gym inductions. Pick the right option for you, choosing from an equipment orientation, an express induction or a full induction including a personalised programme to get you started
Personalised training plans design to meet your fitness goals
Need a change of workout? No problem - members can access our pre designed workout cards for something new
Relax in our saunas and steam rooms - because you don't always have to be exercising!
Court hire is included so you can play sports with friends across any of our 5 large games halls
8 day priority booking for all our fitness classes
On application evidence of any of the following is required to access the Active membership:
Universal credit
Pension credit
Student (Full Time University/College only)
Carer's Allowance
Disabled
Disability Living Allowance/ Personal Independence Payment/ Attendance allowance
Widowed Parent's allowance
Armed Forces/Military Veterans
That's right, all of this good stuff, targeted to help you start on your fitness journey.